Our Team is Licensed in DC, MD, & VA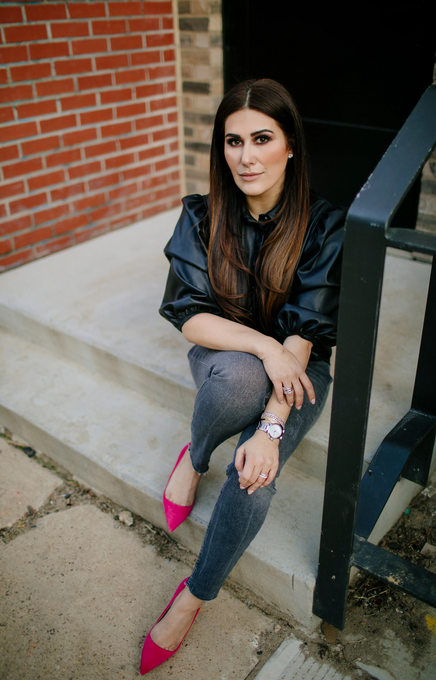 Recognized
by the Northern Virginia Association of Realtors as a Top Producer and member of the Multi-Million Dollar Sales Club, Nikki Nabi, has been dedicated to earning the trust of many clients throughout the area's luxury residential market. She provides an incredibly dedicated work ethic, extensive market knowledge, and superior negotiating skills. Tack on her trademark positive, upbeat and enthusiastic personality; Nikki shows she's an invaluable asset to the Real Estate profession. It is all these qualities and characteristics, along with the ever-increasing homes sold, which have allowed Nikki to be nationally recognized as a top agent since starting her career in 2010, as well as earned her the high praises of clients and colleagues.
As a 30-year Virginia resident, from her hometown of Vienna and currently residing with her family in Great Falls, Virginia; Nikki knows the ins and outs of this area, adding more value to her deep understanding and knowledge of our hot market. Whether it's representing top professional athletes or the family next door, Nikki offers the same high level of service and standards to achieve the ultimate goal of 100% client satisfaction.
Her mission, put simply, is to deliver the dream of forever homes in the DMV, all while always keeping it REAL estate. #keepingitREALestate
Has over 15 years experience in Real Estate, beginning her career out of college where she worked for acclaimed builders NVR and Ryan Homes. With a broad network and eye for design, Sara was quickly named Ryan Homes' Rookie of the Year for generating over 14 Million Dollars in new home sales. Her passion for Real Estate and affinity for aesthetics and design have earned her a reputation of exceptional service with clients. A Master's degree in Business Administration and Marketing has equipped Sara with the skills needed to engage in outstanding marketing and effective negotiation. Along with Real Estate, her love for home design and increasing social media footprint, with over 120,000 Instagram followers, have earned her prominence among the online community who look to her for design ideas and advice.
Born in DC and growing up in Montgomery County, Maryland, Sara has exceptional knowledge of the DMV market and community. She is driven and aspires to help clients in any way possible to fulfill their real estate dreams. She currently resides in Potomac, MD with husband and twins.